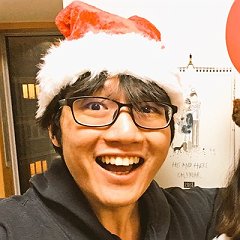 Registered user since Tue 19 May 2020
Bio:
I'm currently a Ph.D. student at the Department of Computing, Imperial College London, working under Professor Wayne Luk. I'm a student in the EPSRC Centre for Doctoral Training in High-Performance Embedded and Distributed Systems (HiPEDS). I graduated from the Master of Research in Advanced Computing program at Imperial College London, and I was an undergraduated student at the School of Electronic Engineering and Computer Science (EECS), Peking University.
My current research interests are in efficient Deep Learning, including high-performance reconfigurable accelerators for Deep Neural Network, mixed-precision Deep Neural Network training, programming framework for mixed-precision Deep Neural Networks, and hardware-friendly pruning algorithms.
Affiliation:
Imperial College London
Research interests:
Machine Learning, Reconfigurable Computing, Programming Language
Contributions